Team One Chevrolet Of Gadsden: The Perfect Place to Pre-Order a Vehicle
In the automotive shopping space, pre-ordering a vehicle is a highly underrated option. At Team One Chevrolet Of Gadsden, we are proud to offer hundreds of exciting models on our lot ready to be driven away. In addition to the vehicles we have available on our lot, though, we also offer pre-ordering services that allow you to order a vehicle that is built to your exact specifications.
In this article, we'll review a few of the biggest benefits associated with pre-ordering a vehicle in order to help you determine if pre-ordering is the right choice for your next automotive purchase.
Benefit #1: Only Pay for the Features that You Want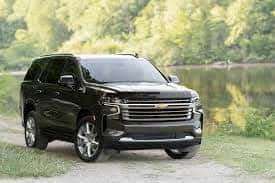 Pre-ordering a vehicle allows you to select exactly which features you want your vehicle to include, enabling you to pick the features you want and avoid paying for the features that you don't. This means that when you pre-order a vehicle, you get to customize and design a wide range of your vehicle's details, from the technology features that it includes to its interior and exterior color scheme and beyond. Rather than trying to find a vehicle on the lot that fits your needs and desires, pre-ordering a vehicle gives you the ability to choose from an incredibly wide range of options and design your ideal model down to every detail.
Benefit #2: Experience the Joy of Customization
There's certainly something to be said for the allure of customization, and pre-ordering a vehicle puts the power of customization at your fingertips. Designing a car that is fully customized to your exact specifications and then seeing the car that you designed in a digital environment come to life as a complex piece of machinery can be a highly rewarding experience. While it's the end result that matters more than anything else, the process of pre-ordering a vehicle is something that is highly enjoyable as well. If you decide to pre-order a vehicle with Team One Chevrolet Of Gadsden, we can guarantee that the entire process – from design to arrival – is going to be a thrilling adventure!
Benefit #3: Acquire a Vehicle With Low Inventory
Particularly with the chip shortages making headlines recently, some models can be incredibly difficult to find. If you know exactly what vehicle you want but are having a hard time finding it in local dealer inventory, pre-ordering is an excellent option to consider. Even vehicles that are produced in small quantities are typically still quite easy to acquire if you are willing to pre-order them. If you have your heart set on a specific vehicle but are struggling to find it available, pre-ordering the vehicle is your best bet.
Team One Chevrolet Of Gadsden: The Perfect Place to Pre-Order a Vehicle
If you decide that pre-ordering a vehicle is the right choice for you, the automotive sales professionals at Team One Chevrolet Of Gadsden look forward to being at your service! When you choose to pre-order a vehicle through Team One Chevrolet Of Gadsden, our friendly and knowledgeable staff will be there to help you through every step of the process, ensuring that you are able to design and order the vehicle of your dreams and answering any questions you might have along the way. To get started pre-ordering a vehicle that you are sure to love, stop by our dealership for a visit. Or, contact us today to learn more about the pre-ordering process.